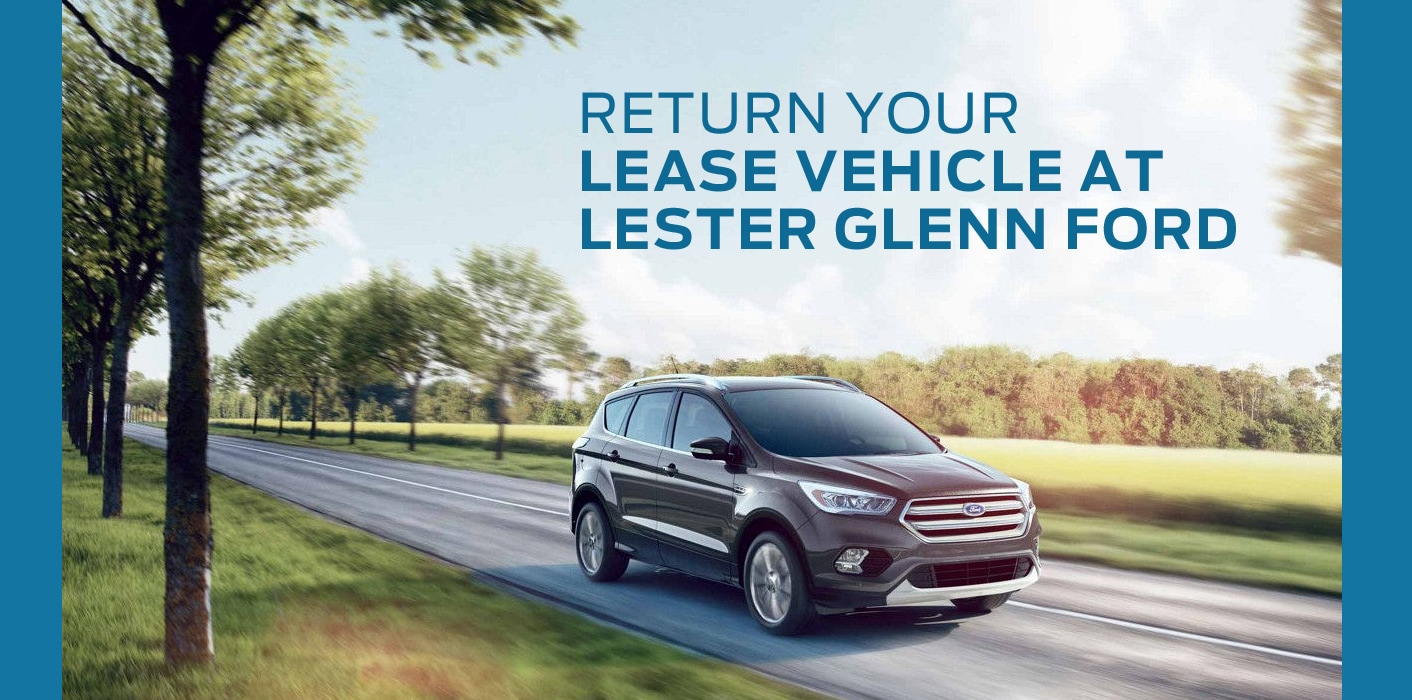 Return Your Lease Vehicle
Excess Wear and Use Assessment
Before you return your vehicle, its overall condition will be evaluated to determine if there is any Excess (or chargeable) Wear and Use. To help you assess the condition of your vehicle and excess mileage at any time during your lease, please refer to Wear and Use.
Your Lease Vehicle Inspection identifies Excess Wear and Use prior to the end of your lease. Identifying wear and use before your vehicle return gives you time to process claims for damage covered under your insurance policy or make any other needed repairs.


Contact Lester Glenn Ford
Talk with your Ford Dealer about:


Your vehicle return option


Questions about Excess Wear and Use or Excess Mileage


Your appointment to return your lease vehicle on or before your scheduled lease-end date


Consider Vehicle Repairs

If your vehicle is in need of any repairs, your Ford Dealer has expert techs and quality service along with Original Equipment Manufacturer (OEM) parts to help ensure your vehicle is ready for return.
Retain copies of all repair receipts to verify completed repairs when returning your lease vehicle.
Prepare Your Vehicle For Return
Here are some tips to help make your return easy and convenient:
Remove any personal items from the vehicle. Check areas including:


Seat backs, sun visors and under seats


Compartments (e.g. center console, glove box, eyeglasses holder, spare tire)


Media and devices (e.g. CD, DVD, USB, MP3)


Gather items that came with your vehicle including:


All keys and key fobs


DVD headphones and remote


Navigation media (e.g. DVD, memory card)


Cargo covers and luggage crossbars


Floor mats


Owner manuals


Wheel rims on the vehicle at lease origination


Items unique to hybrid/electric vehicles (e.g. charge cords)


Any other items that came with the vehicle


Return Your Lease Vehicle
When you return your vehicle to Lester Glenn Ford, remember to bring any repair receipts along with all keys and key fobs. To fulfill your lease obligations, please remember to:


Satisfy any remaining financial obligations


Facilitate lease-end requirements including reviewing and signing the Odometer Statement (required by federal law)


Complete your vehicle return transaction

*Please note: Failure to complete lease-end transactions by your lease-end date could result in additional charges as described in your Red Carpet Lease Agreement.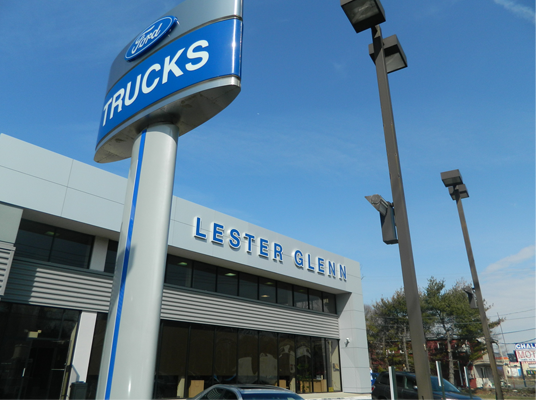 Lester Glenn Ford Is Here To Help!
We know that returning your lease vehicle can be a tricky and confusing process, that's why the team here at Lester Glenn Ford is here to help. If you have any questions regarding inspection of your vehicle, the lease return process, or having any vehicle repairs completed prior to lease turn in, please reach out to us.
A member from our team will be happy to assist you however we can and help make returning your Ford lease vehicle as quick and easy as possible.
Schedule a time to meet with our team today and review all of your options.