Built Ford Tough From The Ground Up.
*Class is 6-7 Classic Convention Cabs
**Assembled in the USA with domestic and foreign parts.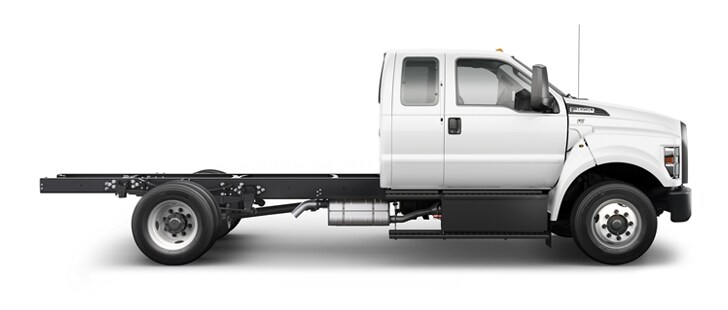 Ford Medium Duty Best-in-Class Features
Ford Is the only class 6-7
manufacturer to give you the
choice of diesel or gasoline power1
Ford Is the only class 6-7
manufacturer to offer
gas powered trucks
2
Ford Is the only manufacturer
to offer both gas and diesel
engines in their class 6-7 trucks
1
F-650 and F-750 Commercial Models
Built to support those who support our world. Lester Glenn Ford has a large selection of Ford F-650 and F-750 Trucks in stock and available to order at our Ford Commercial Truck Center in Ocean, NJ. Find the 

Ford F-650 and F-750 model you want, and the upfit you need to enhance your day to day business.
Need help finding the right Ford F-650 and F-750 model and upfit? Our Ford Commercial Truck Manager is here to help. Complete the form on this page or call, text or email using the contact information below!
 
Ford F-650 and F-750 Cab Upfits
We know how busy our commercial truck and van owners are, that's why we make it as easy as possible for you to upfit your new Ford F-650 and F-750 to fit your business needs, exactly. Here are some examples of upfits that could match you and your business' needs. Don't see what you need? Let us help you build the perfect F-650 and F-750 truck.


Flatbed/Stake Body

Equip your Ford Medium Duty for hauling with a rugged, take-on-all- jobs flatbed. We can even help you covert it to stake body truck for extra load security, no matter what type of cargo or equipment you're hauling.


Service Body

For the right fit and the right specs, you can't go wrong with our service bodies. Exact standards and thoughtful design ensure you're getting exactly what you need for the job. They're made of rugged, yet lightweight, corrosion-fighting materials that are built to last.


Utility Body

When utility repairs need to be made, there's no time to waste. Your vehicle becomes your go-to tool to help you restore power. Speaking of power, our utility upfits are powerfully built to exact standards to fit your truck. And they can stand up to all kinds of weather, rain or shine, snow or sleet.


PDV/Cube Body

Tough, durable construction, the smartest use of space and the options you need for convenience when loading and unloading are all evident in these upfits.


Dump Box Body

Landscapers and others swear by these rugged, versatile and dependable dump box bodies. They offer you the capacity and performance you need load after load, day after day, on the job.


Tow Body

You can't take anything for granted when you're responsible for towing and moving other vehicles out on the open road. You need a tow body that's beyond tough, beyond rugged, beyond dependable. Like the ones you'll find here. No wonder tow operators have depended on these upfits for years.

Ambulance Body

Emergency situations are no time for compromise. Our ambulance body upfits are thoughtfully designed to provide you with what you need. No detail has been overlooked. Because when it comes to an emergency, you wouldn't want it any other way.


Bucket Lift

There's a reason our bucket lifts are above and beyond others on the market. They are built for dependability, vehicle fit and safety. After all, when you're off the ground, you want to know you're supported by a vehicle and lift you can trust. Time after time.
 
Power To Get The Job Done
It's no surprise that the Ford F-650 and F-750 has improved upon its already top-rated performance with an expanded line of available engines. Whatever your business needs to haul or tow, there's an engine packed with enough horsepower and torque to do so. Find yours today at Lester Glenn Ford in Ocean, NJ. Your Monmouth County Ford F-650 and F-750 Showroom!

New Class-Exclusive* 7.3L V8 Gas Engine

The new 7.3L V8 gas engine is Built Ford Proud, featuring a best-in-class gas V8 output of 350 hp at 5,500 rpm and best-in-class torque of 468 lbs.-ft at 3,900 rpm. This engine has the largest displacement in its class and features an overhead valve architecture that generates power low in the rev range to help get heavier loads moving sooner and with greater confidence. It also features a variable-displacement oil pump, extra-large main bearings, forged steel crankshaft for durability and piston cooling jets to help manage temperatures under heavy load. Ford remains the only OEM in segment to make our own transmission and engine.
*Class is 6-7 Classic Conventional Cabs based on Ford segmentation.

6.7L Power Stroke
®

V8 Turbo Diesel Engine
     

The 6.7L Power Stroke® V8 Turbo Diesel engine has a standard power rating of 270hp/700lbs.-ft. of torque. You may also have your choice of available 300 hp/725 lbs.-ft. of torque and 330 hp/750 lbs.-ft. of torque power ratings. The 6.7L was tested to over 500,00 simulated customer miles, which contributes to a B10 design life of more than half a million miles.* The unique inverse-flow design locates the turbocharger between the cylinder heads and the top of the block, with the exhaust manifold inboard and close to the turbo, for faster air displacement and greater power. The driver-activated engine exhaust braking restricts exhaust flow to create back pressure for seamless braking and reduced brake wear on downhill grades.

   

*B10 design life based on the 330-hp output version and Ford engine dynamometer testing.

Ford TorqShift
®

HD 6-Speed Automatic Transmission


The TorqShift® HD 6-speed automatic easily handles the heavy torque of the diesel and gas engines. The Tow/Haul feature minimizes gear hunting on an uphill; on a downhill, it prevents upshifting and increases in speed, and it reduces brake pressure. TorqShift offers the available live-drive power takeoff provision with stationary and mobile modes.
Lester Glenn Ford Commercial Truck and Van Center
Lester Glenn Ford in Ocean, NJ is your local Ford Commercial Truck and Commercial Van Center. Conveniently located in Monmouth County, NJ, our huge selection of commercial vehicles and partnerships with local upfit and commercial body work vendors makes us your one-stop shop for all of your commercial needs. Whether you know exactly what type of vehicle your business needs, or want to know what options are out there, our Ford Commercial Team has the knowledge and experience to help guide you through one of your business' most important purchases. From gathering information, to working through the sales and financing process, to getting your commercial vehicle in for maintenance and service, our team will be there every step of the way, providing you with the Lester Glenn Experience.
The Lester Glenn Experience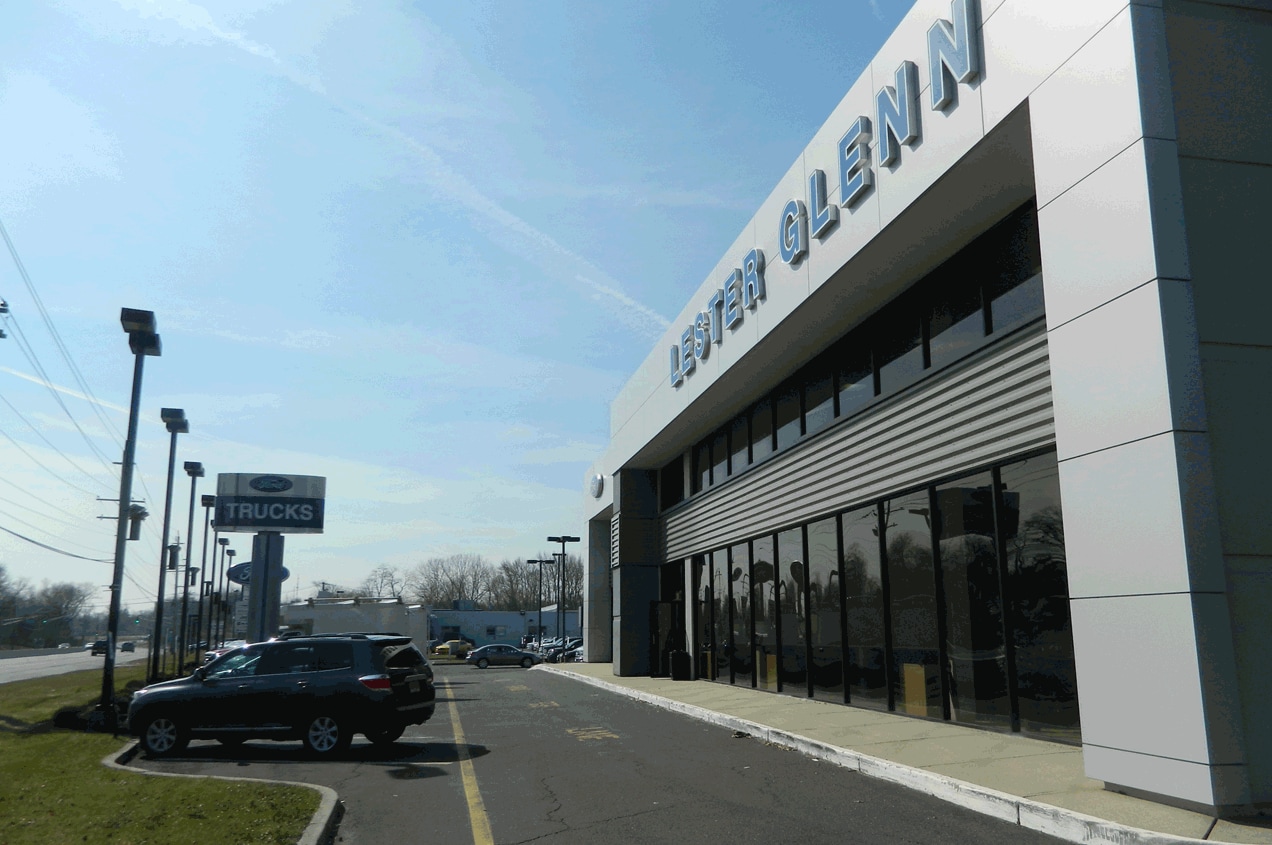 Learn More About The F-650 and F-750
Ford Commercial Vehicle Center Navigation
Disclosure:
1.Class 6-7 Conventional Chassis Cabs based on Ford segmentation.
2.Ford is the only Class 6-7 manufacturer to offer gas powered trucks.