The Ford E-Series Chassis | Upfits | Lester Glenn Ford in Ocean, NJ

Over 60 Years Of Getting The Job Done
60 continuous years of production means the Ford E-Series has experience tackling tough jobs. And with the growing E-Series fleet of over 2.7 million strong, the E-Series continues to serve as a durable vehicle for businesses and individuals across the country. A 7.3L V8 engine and an ergonomic interior and instrument cluster help make the 2024 E-Series capable and work-ready.
Aftermarket equipment shown.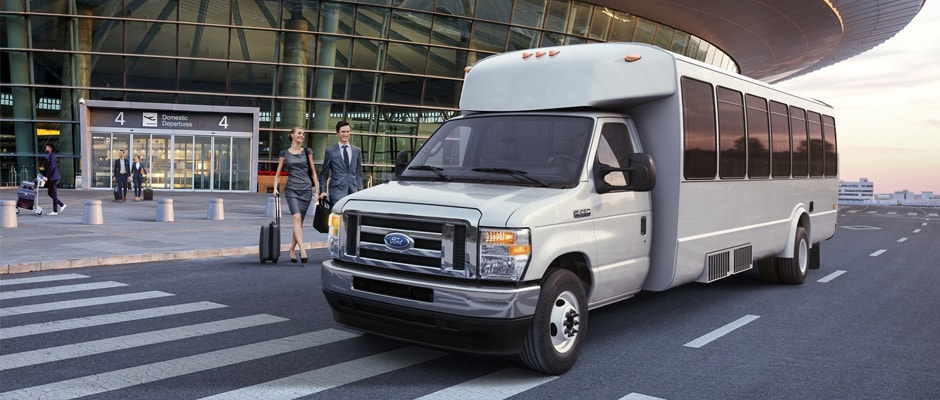 E-Series Cutaway Commercial Models
Built to support those who support our world. Lester Glenn Ford has a large selection of Ford E-Series Cutaway models in stock and available to order at our Ford Commercial Truck Center in Ocean, NJ. Find the Ford E-Series Cutaway model you want, and the upfit you need to enhance your day to day business.
Need help finding the right Ford E-Series Cutaway model and upfit? Our Ford Commercial Truck Manager is here to help. Complete the form on this page or call, text or email using the contact information below!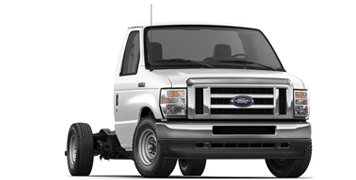 E-350 Single-Rear-Wheel Cutaway
The E-350 Cutaway with single rear wheels delivers all the power and capability needed for a wide range of commercial and recreational applications. It's powered by a standard 7.3L V8 Premium-Rated engine. It has a available GVWR of 10,050 lbs.*
*Available on the 2024 E-350 SRW and DRW Cutaway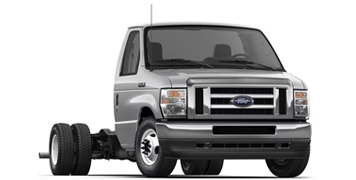 E-350 Dual-Rear-Wheel Cutaway


The E-350 with dual rear wheels offers mid-range capacities in available GVWRs from 11,500 lbs. to 12,500 lbs.,* with an available max payload rating of 7,210 lbs.** ( minus body weight ). The E-350 DRW is powered by a standard 7.3L V8 Premium-Rated engine.
*Max GVWR available on the 2024 E-350 DRW Cutaway.
  **Payload rating available on the E-350 DRW Cutaway with the 7.3L engine, 158-inch wheelbase and 12,500 lbs. GVWR. Max payload ratings varies and is based on accessories and vehicle configuration. See label on door jamb for carrying capacity of a specific vehicle.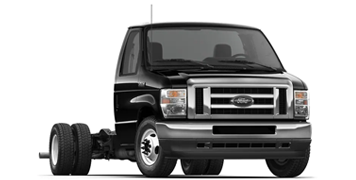 E-450 Dual-Rear-Wheel Cutaway
The E-450 with dual rear wheels delivers high-end capability with an available GVWR of 14,500 lbs. * and an available payload rating of 8,980 lbs. ( minus body weight ). ** If you're into towing heavy loads, the E-450 DRW has a maximum GCWR of 22,000 lbs. Power is supplied by a standard 7.3L V8 Premium-Rated engine.
*Max GVWR available on the 2024 E-450 with the 7.3L Premium-rated engine.
  **Payload available on the 2024 E-450 Cutaway. Max payload varies and is based on accessories and vehicle configuration. See label on door jamb for carrying capacity of a specific vehicle.
Ford E-Series Cutaway Upfits
We know how busy our commercial truck and van owners are, that's why we make it as easy as possible for you to upfit your new Ford E-Series Cutaway to fit your business needs, exactly. Here are some examples of upfits that could match you and your business' needs. Don't see what you need? Let us help you build the perfect E-Series Cutaway truck.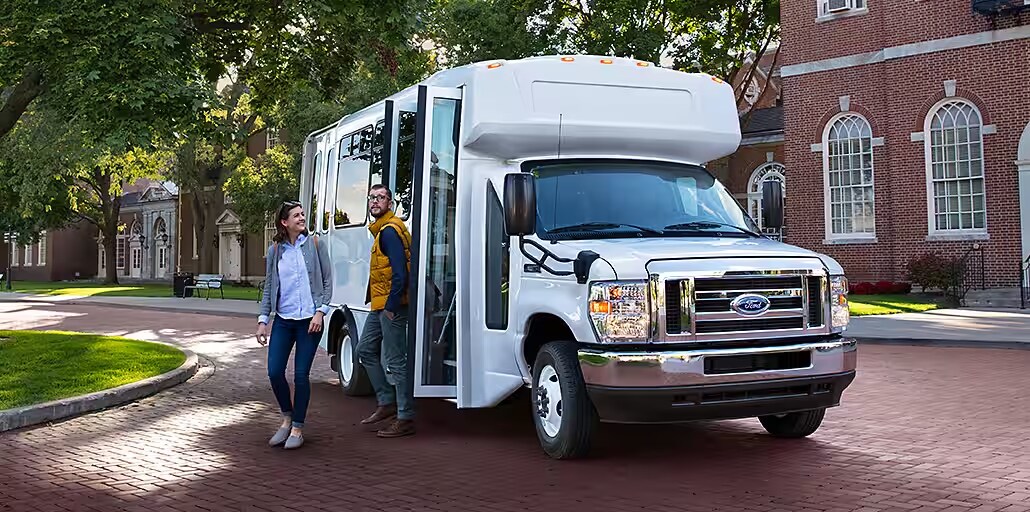 Shuttle Bus Body
When it comes to moving people, E-Series is the smart, dependable choice among shuttle bus customers and builders-providing comfort, convenience, maneuverability, versatility and value for the dollar. Plus, it allows you to customize seating and space to your exact needs.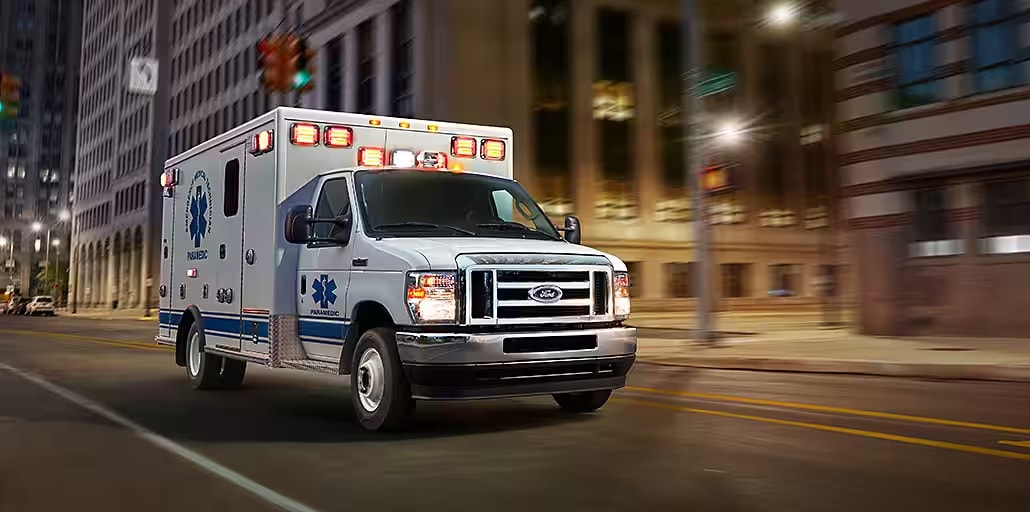 Ambulance Body
Emergency situations are no time for compromise. Our ambulance body upfits are thoughtfully designed to provide you with what you need. No detail has been overlooked. Because when it comes to an emergency, you wouldn't want it any other way.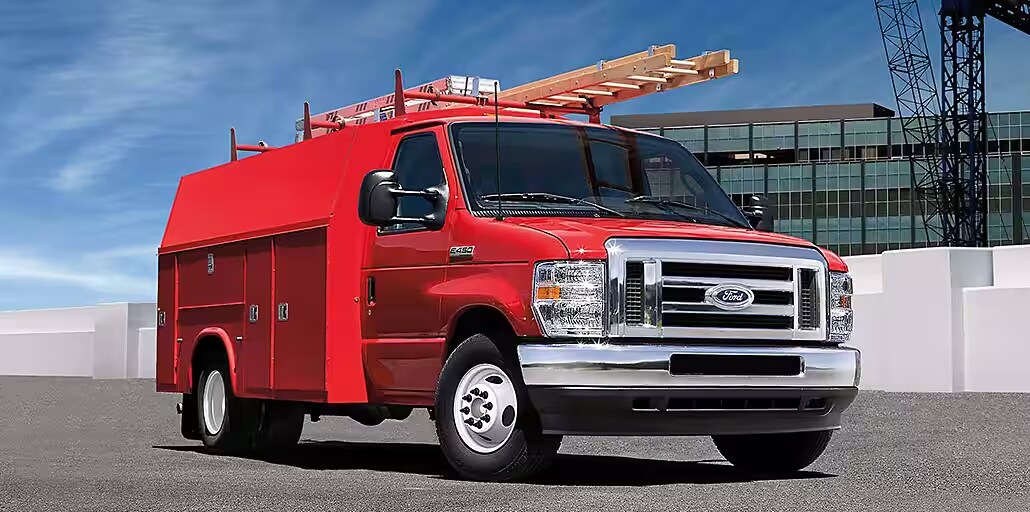 Service Body
For the right fit and the right specs, you can't go wrong with our service bodies. Exact standards and thoughtful design ensure you're getting exactly what you need for the job. They're made of rugged, yet lightweight, corrosion-fighting materials that are built to last.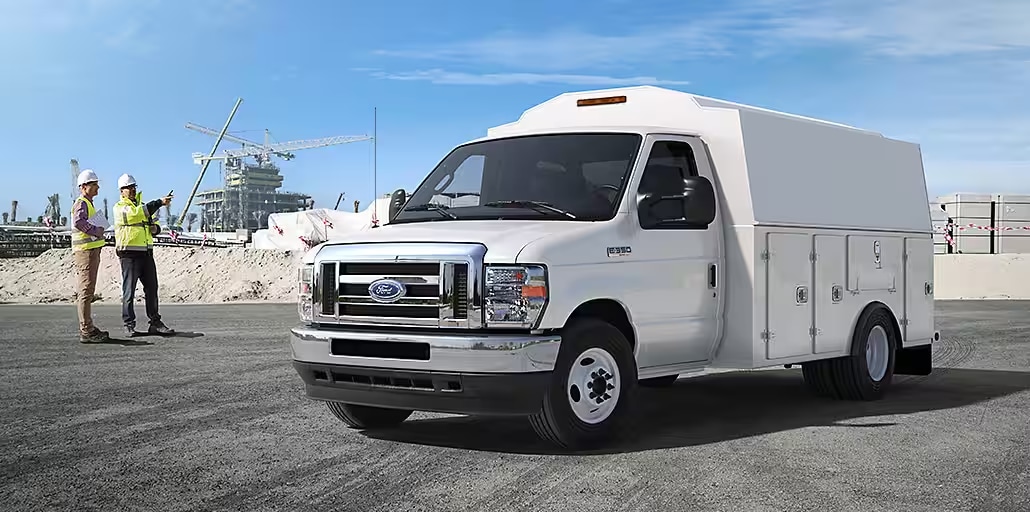 Utility Body
When utility repairs need to be made, there's no time to waste. Your vehicle becomes your go-to tool to help you restore power. Speaking of power, our utility upfits are powerfully built to exact standards to fit your truck. And they can stand up to all kinds of weather, rain or shine, snow or sleet.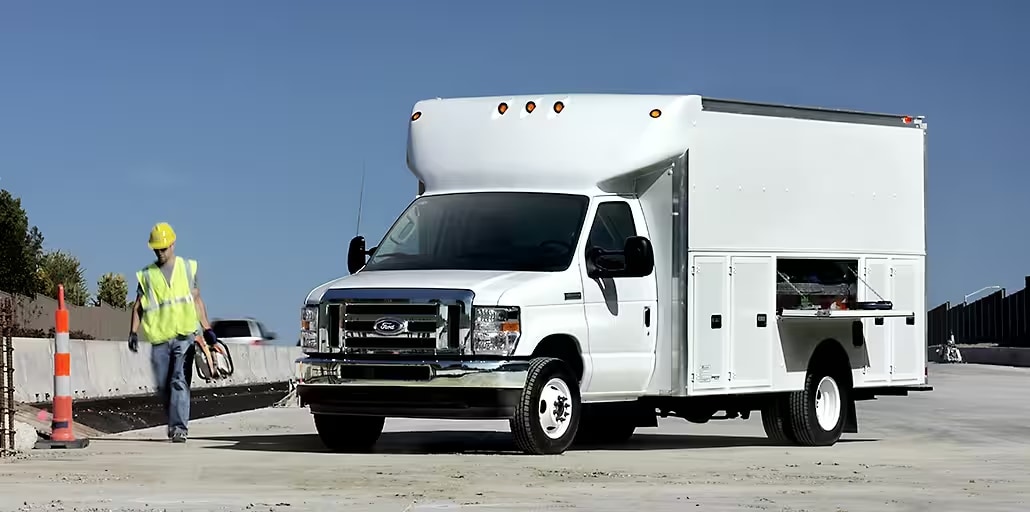 PDV/Cube Body
Tough, durable construction, the smartest use of space and the options you need for convenience when loading and unloading are all evident in these upfits.
The Muscle To Power Your Business
Some applications need more low-end muscle for heavy hauling. Others call for balanced power and performance on the highway. That's why E-Series Cutaway offers a 7.3L V8 engine, featuring a gas V8 output of 325 hp and 450 lb.-ft. of torque at 3,800 rpm*.  It also features an overhead valve architecture with variable cam-timing that generates power at lower engines speeds. This engine is paired with a proven six-speed heavy-duty automatic transmission which helps optimize power across the entire powerband.
Aftermarket equipment shown.
*Horsepower and torque Ratings are independent attributes and may not be achieved simultaneously.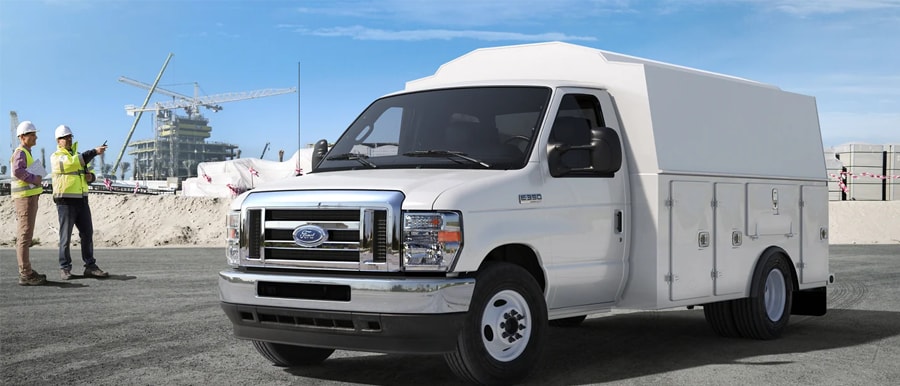 7.3L V8 Premium - Rated
Torque rules in the world pf work trucks, especially when you're delivering heavy loads under demanding stop-and-go conditions. Featuring a gas torque rating of 450 lb.-ft. at 3,800 rpm, the standard Premium-rated engine generates the raw power required for a multitude of applications and upfits.

Ford Torqshift Six Speed Automatic Transmission
The Ford TorqShift® six-speed automatic transmission is built by Ford to handle the high-performance demands of commercial applications. And the Tow/Haul mode automatically compensates for grade and load conditions, and delays transmission upshifts to help reduce the frequency of gear hunting.
Lester Glenn Ford Commercial Truck and Van Center
Lester Glenn Ford in Ocean, NJ is your local Ford Commercial Truck and Commercial Van Center. Conveniently located in Monmouth County, NJ, our huge selection of commercial vehicles and partnerships with local upfit and commercial body work vendors makes us your one-stop shop for all of your commercial needs. Whether you know exactly what type of vehicle your business needs, or want to know what options are out there, our Ford Commercial Team has the knowledge and experience to help guide you through one of your business' most important purchases. From gathering information, to working through the sales and financing process, to getting your commercial vehicle in for maintenance and service, our team will be there every step of the way, providing you with the Lester Glenn Experience.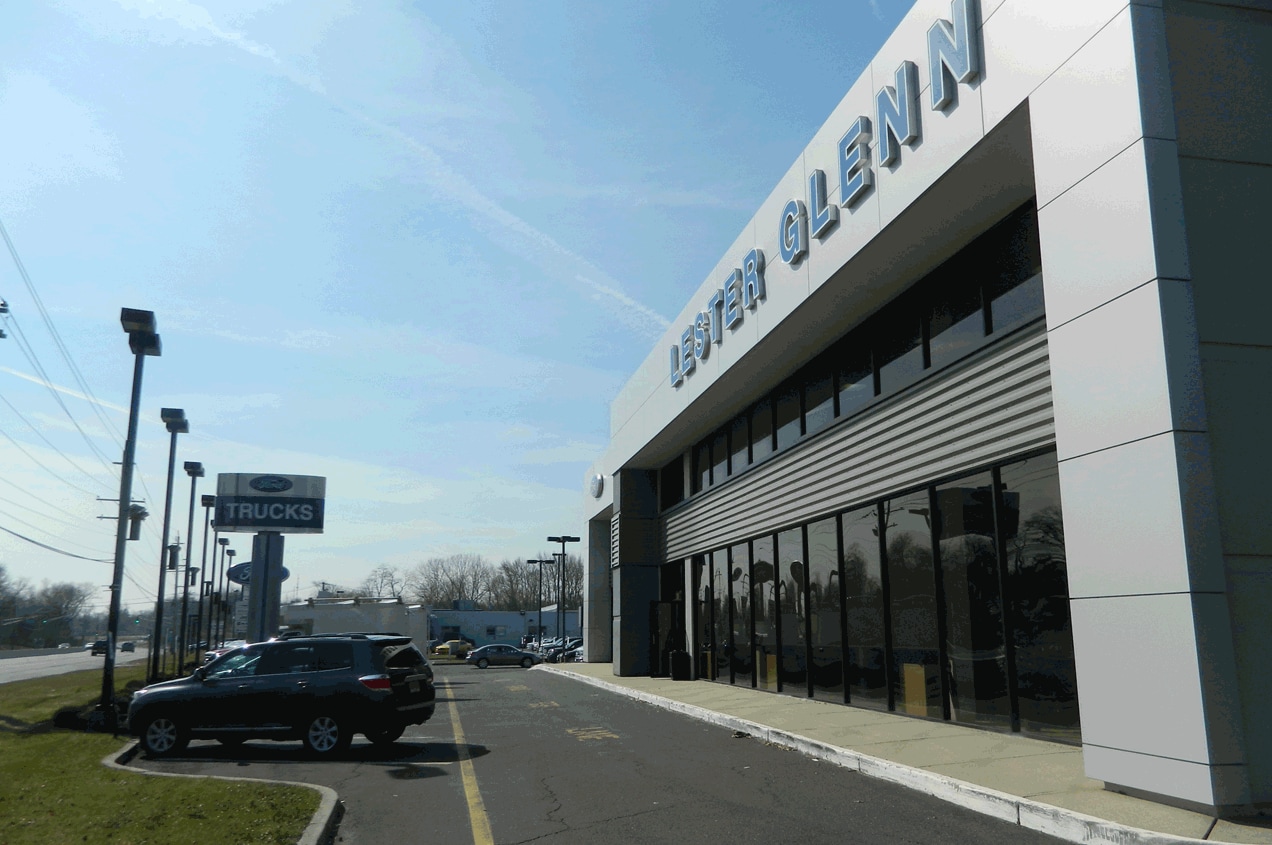 Ford Commercial Vehicle Center Navigation
Learn More About The Ford E-Series Chassis
* Indicates a required field